With TeamMate, 2600Hz Provides a Better Telephony Experience for Businesses When Migrating to Teams​
2600Hz is one of the more innovative providers, having built their own platform from the ground up with an emphasis on flexibility and openness. The Kazoo platform is primarily for UCaaS – especially telephony – but can also support CCaaS and CPaaS needs, making it a versatile, fully integrated communications platform. Being API-driven, it's also attractive for partners with a lot of customization needs, as well as branding the solution for their end customers.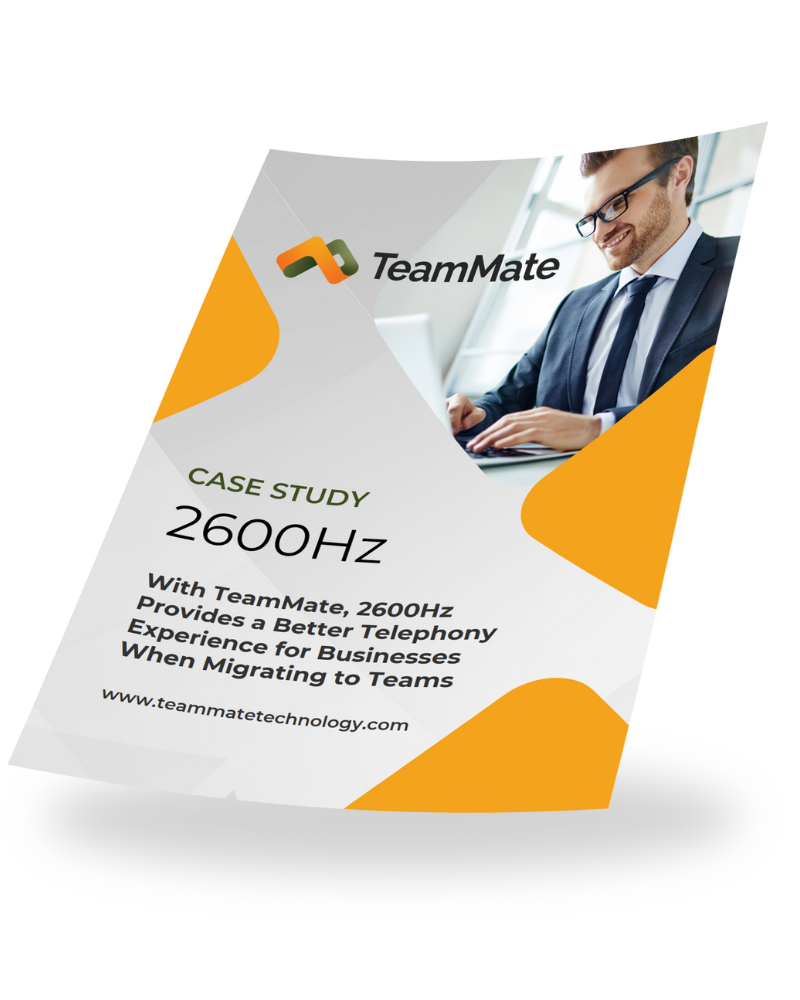 How 2600Hz established a niche
Integrated teammate technology
Your Communications Platform + Microsoft Teams
With their core expertise being rooted in telephony, 2600Hz has positioned itself as the right partner for providers who really can't manage the complexities of telephony, and just want a simplified solution they can go to market with.
UCaaS Product Manager, 2600Hz
"As the telco experts, and we know what TeamMate brings with PBX Connector, and while Microsoft may be the Office expert, their telephony experience with Teams is not as good as it needs to be for today's hybrid workforce. Don't just take it from us – go and ask a receptionist or a contact center agent using Teams. They know what they had for telephony before Teams, and they're not getting that now – and that's exactly what our partners are providing."